China Recycling Cleanup Jolts Global Industry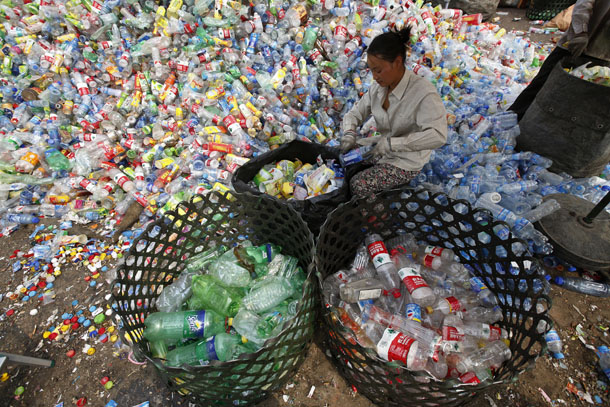 BEIJING — China for years has welcomed the world's trash, creating a roaring business in recycling and livelihoods for tens of thousands. Now authorities are clamping down on an industry that has helped the rich West dispose of its waste but also added to the degradation of China's environment.
The Chinese campaign is aimed at enforcing standards for waste imports after Beijing decided too many were unusable or even dangerous and would end up in its landfills. Under the crackdown dubbed Green Fence, China has rejected hundreds of containers of waste it said were contaminated or that improperly mixed different types of scrap.
It is abruptly changing a multibillion-dollar global industry in which China is a major processing center for the world's discarded soft drink bottles, scrap metal, electronics and other materials. Whole villages in China's southeast are devoted to processing single products, such as electronics. Household workshops break down discarded computers or appliances to recover copper and other metals. Some use crude smelters or burn leftover plastic and other materials, releasing lead and other toxins into the air. Green Fence is in line with the ruling Communist Party's pledges to make the economy cleaner and more efficient after three decades of breakneck growth that fouled rivers and left China's cities choking on smog.


เรียบเรียงโดย KERO uAsean.com
เนื้อหาอ้างอิงจาก irrawaddy.org
โดย Editor Bow
วันที่ 4 ตุลาคม 2556